Powerful, Flexible Software That is Easy to Use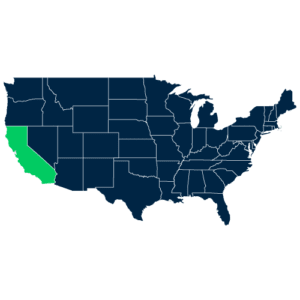 All 50 States
Focused on Compliance in California
Track and maintain your biggest asset – your employees – all within robust software.
Experience a streamlined benefits enrollment process.
Pay your employees and taxes accurately and on time.
Accurately track hours worked, manage labor costs and maintain compliance.
Streamline your recruiting and hiring process.
Explore our additional HR solutions and Data Connections.
Industries
California Payroll focuses on businesses that help California grow, in industries from Agriculture & Wine to Hospitality and Non-Profit, just to name a few.
Employee Size
California Payroll services companies with a wide variety of employee sizes, from a handful to over 10,000!
All 50 States, with an Emphasis in California
California Payroll can support all 50 states, with a focus on companies headquartered in California.
1.

Speak with a wage and hour specialist.
You aren't a number to us. We work with you to build a long-term relationship..
2.

Set Up and Implementation.
California Payroll sets up and tailors a customized system to your company's needs and includes individual training for your team.
3.

Determine your company's unique payroll, wage an hour needs and budget.
We don't require you to fit your wage and hour needs in the same box. Your company is unique to us and we work with you to determine which of our products and services will best fit your team and your budget.